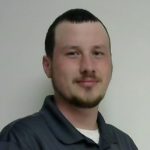 On behalf on the members of Lake Gaston Fire & EMS. I would like to extend a Thank You for your continued support during these past 32 years. It is because of your support we have been able to create and maintain a first class organization.
The Lake Gaston Volunteer Fire Department is dedicated to providing excellent service to our community and making a difference in the lives of the people we serve. We know that through our interventions we are enhancing and changing our community one life at a time.


We proudly provide services in Fire Suppression, Fire Prevention, Hazardous Materials, Public Education, and EMS First Responders.
The Fire Department has approximately 45 volunteer members ready to serve you in a courteous and professional manner. We take pride in our service delivery and we use our training and skills to assist our residents, business partners and visitors on approximately 400 calls annually.
We believe in community based fire services, the practice of having firefighters involved in many community activities and events. We also encourage our community to get to know our firefighters by visiting our fire station and community events regularly. We are energized by our partnership with the community we serve. We are a department driven by values which include honor, loyalty, duty, passion, respect, quality, and integrity.
In closing, we want you to know that the men and women of this department are honored to serve the Lake Gaston community.
Firefighters still make house calls - 911 in an emergency. Just remember, when others are running out of a burning building, our members are running in.
Thank you for visiting our site.

Fire Chief Eric Carley