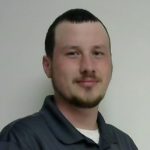 January 1,2023
Dear Friends and Neighbors,
This past year the Lake Gaston Volunteer Fire Department celebrated 32 years of providing fire protection services for our district and other surrounding districts, including North Carolina. Last year, the fire department answered over 144 fire service calls and over 453 emergency services/first responder calls. We are still a 100% volunteer department. Once again, the fundraisers and other events that would have supported the department were mostly canceled due to the lingering COVID-19. Despite all the obstacles facing us, our focus is to provide continued support for our Lake Gaston community.
We are continuing to make updates and improvements to our equipment and facilities. As mentioned in last year's letter, our new 3,000 gallon Tanker 85 has arrived at a cost of over $400,000. Fighting fires in rural neighborhoods is always a challenge without active fire hydrants. The fire almost always wins the battle with no water! The new Tanker 85 will give us the edge to bring the blaze under control not only in our district, but in our neighboring departments as well. These improvements provide our community with a modern department that allows the volunteers to do their jobs more efficiently and safely.
In addition, we still provide our meeting room at no charge for the HOAs in our district as long as they adhere to social distancing guidelines. The county government uses our facilities for elections and meetings. CPR, First Aid, and other Safety Classes are held several times a year. We also hope the new marquee sign has allowed us to communicate information effectively to our community.
Due to the continuing changes with COVID-19 requirements, we ask you to please check our website –www.lakegasonfire.com– or Facebook – Lake Gaston Fire & EMS – for any last minute updates or changes.
During the past year, as well as 2021 and 2020, the cancellation of fundraisers resulted in diminished income. Despite this loss of income, we still provided the same services to the community. We ask you to please take this into consideration when supporting us with your annual tax-deductible donation.
The members and officers would like to thank you for your generous contributions and hope you will continue to support our efforts to help community members in their times of need.
One final note- on behalf of all our members at LGVFD, we would like to thank outgoing Chief Ricky Elmore for his 25 years of service, the last 8 years as Chief. Ricky believes in the motto, "Do the job right or don't do it at all." This is why he spent as much time providing for the department as he did for his wife and two daughters. We respect his decision to take a leave of absence to be more present in his daughters' lives. Ricky and his wife, Chrystal, will continue to help the department in many ways.
We always welcome volunteers to help as firefighters, EMS responders, and auxiliary members. If interested, please contact any member or stop by the station on Monday nights at 7 p.m. No previous experience is necessary. We offer free training and equipment. From all of us at LGVFD, thank you in advance for your generosity and have a happy, healthy, and safe New Year!
Eric Carley, Chief